'Buy a book for Alderbrook' Campaign

'Buy a book for Alderbrook' Campaign (OUR PTA menu tab)
The PTA would like to invite our Alderbrook families to purchase books from our Autumn to enhance the new library.
"This year, we have undertaken the huge project of setting up a school library which can be enjoyed by all children across the school. We have had a big sort out of all books and are keen to refresh and expand our ever growing collection of both fiction and non fiction. The books listed on Amazon are titles we have carefully researched to ensure they will engage and challenge the children and will go a long way to support us as we continue to develop a positive reading culture at Alderbrook." - Mr Weal and Ms Orren
During the last 3 school years our amazingly generous families have purchased over 1000 books either directly from the wish list or with money raised during the Read-a-Thons for our classrooms but now we need your help to 'Buy a book for the Alderbrook library'.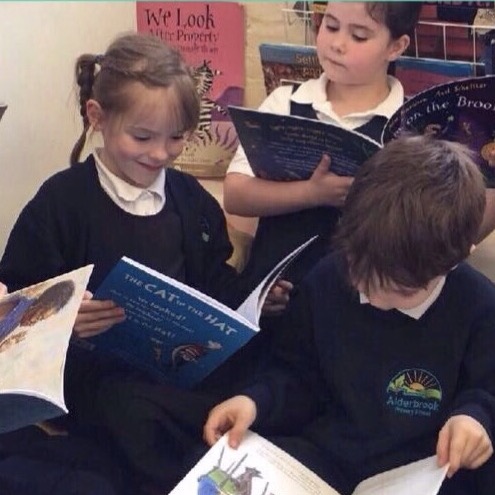 Thank you for your invaluable support. It really is appreciated by the PTA but most importantly by the children of Alderbrook Primary School!